Here's my second PEP project. Carving an ugly, nearly useless spoon.
This project was a little more difficult than my previous Club Style Mallet.
First off, I don't really have any good whittling tools so I used a utility knife, which proved to be adequate though not ideal.
It took me about 2 hrs total. It was made from the same piece of alder as my mallet. If the wood was green it probably would've been much easier to carve.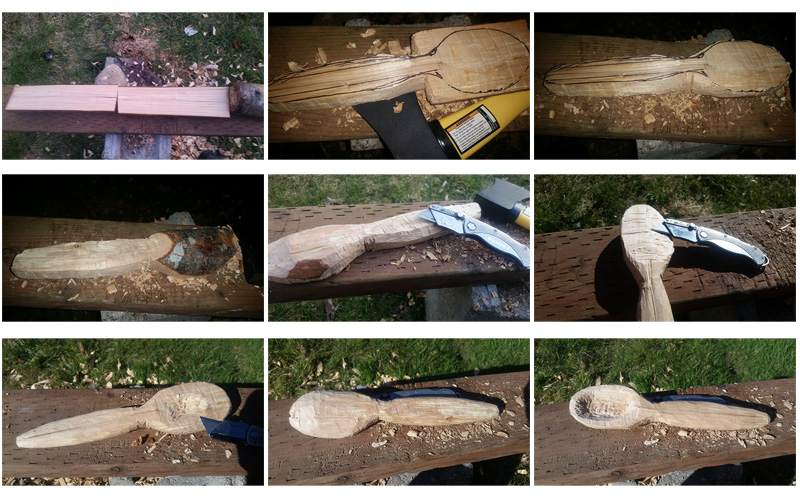 What is this all about? See What is PEP and PEX? for more info.